Today, Animation Technique is becoming the biggest technique in the field of Entertainment to make people happy specially children's interest. Today, we are introducing some of the best animation tools to learn.
1. Aurora 3D Animation Maker: –
This animation software is considered best software because it is easy to use as interface is user friendly.You may also find many more amazing features on Aurora 3D Animation Maker and you can also download the free trial version of this software for free. You can also add watermark in your movie to make it more interesting.
Aurora 3D Animation Maker
2. Blender: –
Blender provides the broad range of modelling, texturing, lighting, animation and video post processing functions. Blender provides cross platform inter portable. Blender is being created by hundreds of people around the globe including professionals, studio artists, scientists, VFX experts, animators, game artists, modders, hobbyist, students and many more. Blender is fully free and open source 3D creation software.
Blender logo
3. Anime Studio: –
Anime Studio is one of the best animation products in market. Anime Studio provides a rich set of features to make animation easy. You can put your animation dreams with ease and style. It gives you the ability to deliver professionally animated cartoons. You can have lots of fun with while working with Anime Studio.
LINK
4. Cinema 4D Studio: –
Cinema 4D Studio provides the user friendly and intuitive environment. You can create character rigs and advanced character animation with its character tools. This software seems to be the best friend of motion graphics artist. This software has been designed from the ground up with the motion graphics in mind.
Cinema 4D Studio
5. AutoDesk Maya: –
Autodesk Maya is 3D animation software. You can create 3D characters, scenery that would be perfect for movies and games. It offers much attractive simulation material. This software provides many amazing features that are easy to apply and produce very realistic behaviour.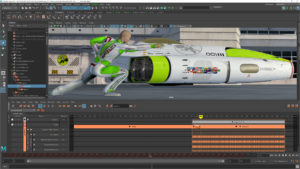 AutoDesk Maya 
6. AutoDesk Softimage: –
Autodesk Softimage is 3D animation software used for professional use in broadcast television, game development and cinema. It is stand alone animation software package with the unique features and tools. This software is one of the best options for modelers and animators. Autodesk provides online tutorials to help new users with this software.
AutoDesk Softimage
7. Modo: –
Modo is professional 3D animation software with amazing features for sculpting, modelling and painting 3D models. Modo adopts a unique design with minimum number of tools in order to run more efficiently. Modo is a good application for artists and designers in order to bridge the gap between the real life photography and computer generated images.
Modo
 8. Autodesk 3ds Max: –
Autodesk 3ds Max is one of the best 3D animation software that based upon polygon modelling. This software allows you to create 3D images like cubes, pyramids, cone and teapots which serve as the bases for your models. This software is designed to manage big projects. This software is very easy to ease once you know how to use this software. This software will admire you when you will work on video game or movies. This software also allows downloading plugins in order to extend its capabilities
AutoDesk 3ds Max
(Visited 200 times, 1 visits today)
TOP 8 BEST ANIMATION TOOLS
You May Also Like