List of School and College Events Competition Ideas.
NON-TECHNICAL
Typing Master
Typing Master is simple keyboard typing test where number of people test How fast Type thy can,How many words per minute can you make and typing Word accuracy.
SOFTWARE
CrossWord Puzzle
A crossword is a word puzzle that normally takes the form of a square or a rectangular grid of white and black shaded squares. The goal is to fill the white squares with letters, forming words or phrases, by solving clues which lead to the answers.
Poster Making
visual, colourful, participatent making poster.
on the chart paper using pencil and colors in the competition. the making idea using theme topic.it would be (Make in India,Payment without cash,child labour,etc) List of Poster Themes Ideas
Photography
The pictures are there and you just take them. Photography is a science or a practice which allows creating or capturing any image on a special radiation prone medium
Debate
A debate is a contest, or, perhaps, like a game, where two or more speakers present their arguments intent on persuading one another. Debate is the activity that brings the art of reading, thinking and speaking together in one place.
Spelling Bee
A spelling bee is a contest in which participants are asked to spell words in a round-robin format, where each person gets a turn to spell a word that is suitable for his or her level.
Essay Writing
An essay is a piece of formal writing which discusses a particular issue, situation or problem. Essays are brief, non-fiction compositions that describe, clarify, argue, or analyze a subject.
Best out of Waste
Best out of waste is one of the most enjoyable crafts that students
can be engaged in. It inspires children to think and work creatively and promote artistic excellence.
CULTURAL
Dancing
Indian cultural dancing is a way of communication using the body as a medium.In cultural dance expressions of dances are perhaps most developed, yet easily understood.
Group Dance
Group dances are choreographed simultaneous dances that designed to be performed in groups generally of three or more as a type of social dance. Choreographed group dancing is a common type of folk dancing in many regions and cultures.
Singing
Singing songs from different cultures may play important roles in the construction of our identities and in how we perceive and understand others.Singing multicultural songs can also promote the well being of students.
Paint Jam
Paint Jam is an act or art of painting faces or portraits, the art of representing faces in painting.
Poetry Walls
Poetry is literature form of written word that has pattern and rhythm and rhyme. It can be serious or it can be fun. Poetry is as creative as you make it.
Story Telling
Storytelling is the act of sharing a tale or a series of events.It is the telling or writing of stories
Stand Up Comedian
It Brings out the creativity inside you perform comedy material to an audience. Be someone who tells jokes and silly stories to his audiences to make them laugh
---
GIRLS-QUEENS
Nail Art
Every girl likes to apply different nail designs to their nails.
Nail art is an art of decorating nails with different decorating materials available in market.
Nail art requires mastery over the art it becomes really beautiful if done by skilled hands.
Selfie Queens
By now, you've probably heard the word "Selfie" floating around the internet.
A Selfie is defined as "a photograph that one has taken of oneself, typically one taken with a smartphone or webcam and shared via social media.
Rangoli
Rangoli is an art which precedes sculpture and painting.
It is both an auspicious and a preliminary necessity in any religious ritual.
Rangoli patterns are created on the floor, sand pits or even outdoors and the kind of materials which are used are coloured rice, flour which is dried, coloured sand or even dry petals.
Rangoli is created mostly during the festive season as it is believed that a good Rangoli at the welcoming areas of the deities can be a blessing
Mehandi
Mehandi is the art or practice of painting elaborate patterns on the skin with henna.
Mehandi has been an age-old tradition and is enormously popular in many countries like India, South Africa, Eastern Europe and the Middle East. but Mehndi primarily uses in India.when applied on the body, generally on the hands, feet and hair, leaves a reddish brown stain that lasts for a week, at least.
Sketching
Sketch is a simple, quickly-made drawing that does not have many details.
Sketching is the freehand drawing that focuses on capturing the essence.
sketching is done using pencils and charcoals only.
Once you know how to draw sketches, there is nothing more exhilarating than getting a good start on a drawing.
Hair Styles
Hair styling refers to the styling of hairs with different styles that are basically applied on human scalp.
Jewellery Making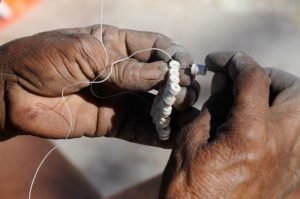 Jewellery today is more of a fashion statement or you can say a reflection of who you are.Jewellery designing is creative art that combines knowledge of conceptualising jewellery designs and then manufacturing various jewellery products.
PaperCraft
PaperCraft is The occult art of changing the meaning of things by writing or stamping things on pieces of paper and moving them around.
It is a fantastic and easy way to build your favourite characters and costumes.papercraft is also called Pepakura.
Usually in make papercraft people print the papercraft design in a paper, and thicker paper is recommended.
DIY Dress Designing
Do-it-yourself: the activity of decorating or repairing anything, or making things yourself, rather than paying someone else to do it for you.
Dress designing is the part of fashion designing in which you can design a dress which inlude any dress like suits,
saree,gown etc. Fashion designing is the latest trend nowadays.
Modeling
Fashion modeling involves using people to show off a particular type of fashion.
This allows the public to see how a particular fashion looks, which can help create public interest. Several different types of fashion items can be displayed using fashion modeling.
Some items that can be modeled include garments, accessories, jewelry, and cosmetics.
Videography
Videography is the art, practice, or occupation of making videos.
Videography is simply the production of videos from conception to the final product, generally in a small scale ranging from a team of a few individuals to a single person who does everything from shooting the video to setting and editing.
---
Images and Photos Sources
Credits
Arvind Ahir
Deepika Bhatia
Manisha Singh
Thanks for Supporting Us. If you have any ideas wants share us or add up into our list, please write in comment section below .
(Visited 12,196 times, 2 visits today)
List of School and College Events Competition Ideas.