Name Champinon
Two person game a Game start from A and goes to Z , each person tell name end of word :
like start from A so Abhi the second person Tell from I ,and process is continue until both complete atleast 20 words without using z in end of name,after 20 words who use end z name is winner and can't use sir name.
Can Shooter
Building Can Tower in the arrange of triangle you can define points on first shoot,second,third for define distances shoot with ball of plastics/rubbers or as yours suitable material have.
Best Couple Friend
This game little tricky the game telling is how much yours friend know about you it may may yours  (BF,GF) soBoth have fill a form so that we know about both and ask question to opposite person.Question is like be fav food,birthday , fav color similar like do go more then 10-15 Question, if candidate is more you can include one challenge like balloon filling .
Pictionary
If you watching Big Bang Theory  You Know It , Pictionary is two person game . one have to draw picture related to the topic and second person to guess or whats its is telling.
Headphone Puzzle Solve
This puzzle is typically hard you need lots jumble headphones or dead headphone so that jumble it. and candidate have to solve the wires in one min or 2min ,and winner get gift.
Fly Plane
make plane with newspaper fly in longer distance,make plane with yours scientific or creative knowledge
make newspaper into little stronger as normal paper so it fly,why i recommend newspaper because its recycle paper.if we use frese paper it is wasted.
Plastic Bottle Rocket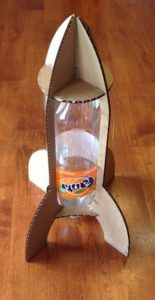 You have Build rocket with use of Plastic Bottle the better design is going faster and far away so need scientific , mathematically ,  Aerodynamics know its works on a rocket the shape rocket know how far its goes.
Flip The Bottle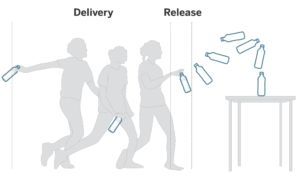 Flip the Bottle fill with certain amount of bottle so it can flip
you have to use 3-4 bottles to flip , the candidate fill water its self , flip too , as fastest as possible is the winner.
Separate Colors
In This required 7-8 Colors item Balls , candy , marble, coins as you suitable shuffled all of the colors , and candidate have arrange in colors sequences , red , green etc in separate bowls or box . atleast 10 item per color or you can change according you need.
Coin Capture
In this Game need flat Surface 1 or 2 m. coins and fork spoon you have through coin it stuck in fork spoon hooks area. as more coin is stuck in spoon is a winner.

Conclusion 
Games is be fun and interesting, the gift also be attractive so Participants/Candidates easily excited to play yours game.make sure Rules is simple as we discuss and its changes according to need, if necessary.
(Visited 83 times, 2 visits today)
Fun Games Ideas For College Students