What is Bench Power Supply ?
Bench Power Supply is Variable voltage power its good power supply is useful when working with electronics, but it can be pricey. A bench power supply is a powered projects on your bench and need a reliable source of power at different voltages 3v to 12v or 16v as needed we can adjust voltage range and maximum current flow .
Requirement
Dc 9A 300W Step Down Buck Converter 7-40V to 1.2-35V Power Module Link
10K Potential Meter
Current Voltage meter Link
Voltage Meter Link
Cables Atleast holds 10A Power
Box
Circuit Diagram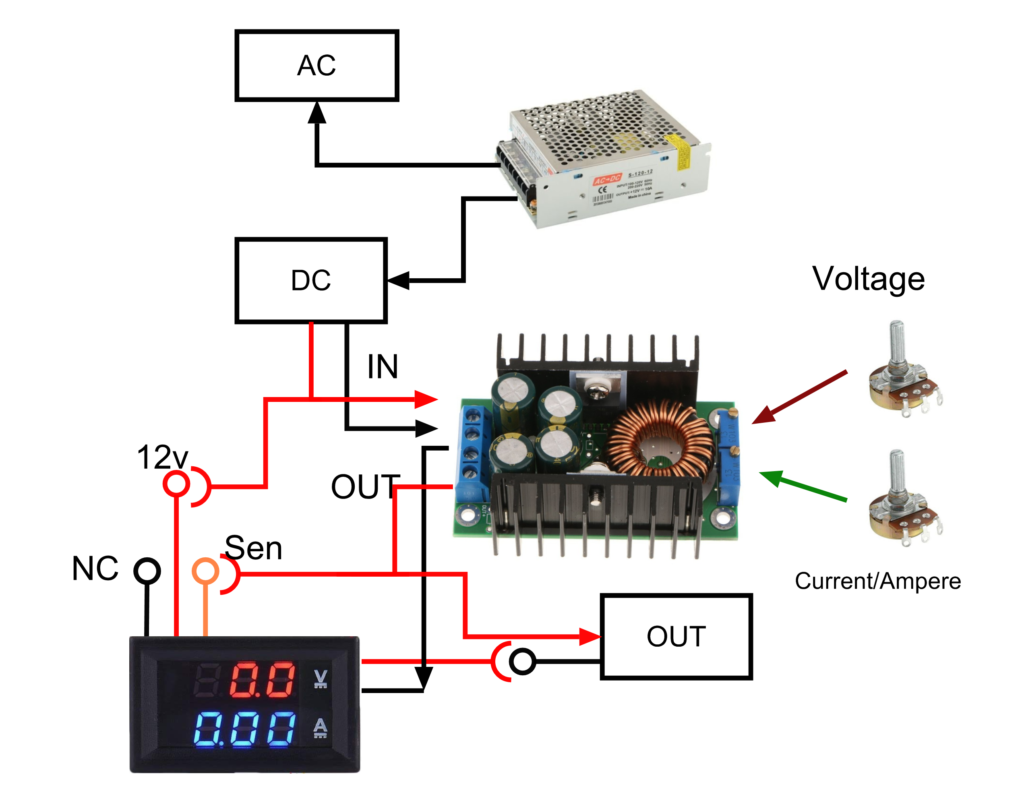 In This Bench power Supply is modular Base.you only need connect with wires,isolate them with electrical tape and remove small potentiometer from dc-dc Step Down Module , and connect nobe type potentiometer, for additional you can also add extra voltage regulator for voltage only(LM2596 DC-DC Buck Converter Step Down) , so you can adjust one voltage,and other voltage with ampere.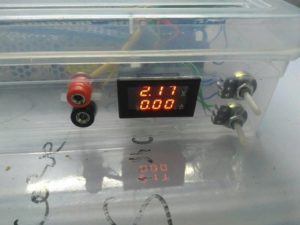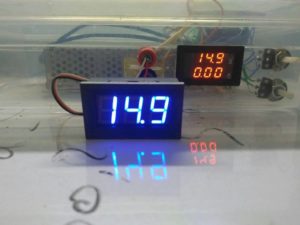 (Visited 69 times, 1 visits today)
How to Make Simple Bench Power Supply